The Hanoi Department of Industry and Trade has undertaken the expansion of the points of sale of OCOP products to suburban districts, in addition to the inner-city districts. Le Tien Xuan, head of the Economic Division of Phu Xuyen District, said the district has supported the development of 135 OCOP goods from 38 companies, cooperatives, and households based on traditional items, the district's strengths. "As a result of COVID-19, the circulation of goods encountered numerous obstacles. With the introduction of a point to introduce and sell OCOP products, it will be easier to spread the word and solve certain fundamental obstacles in the circulation of goods," Le Tien Xuan explained.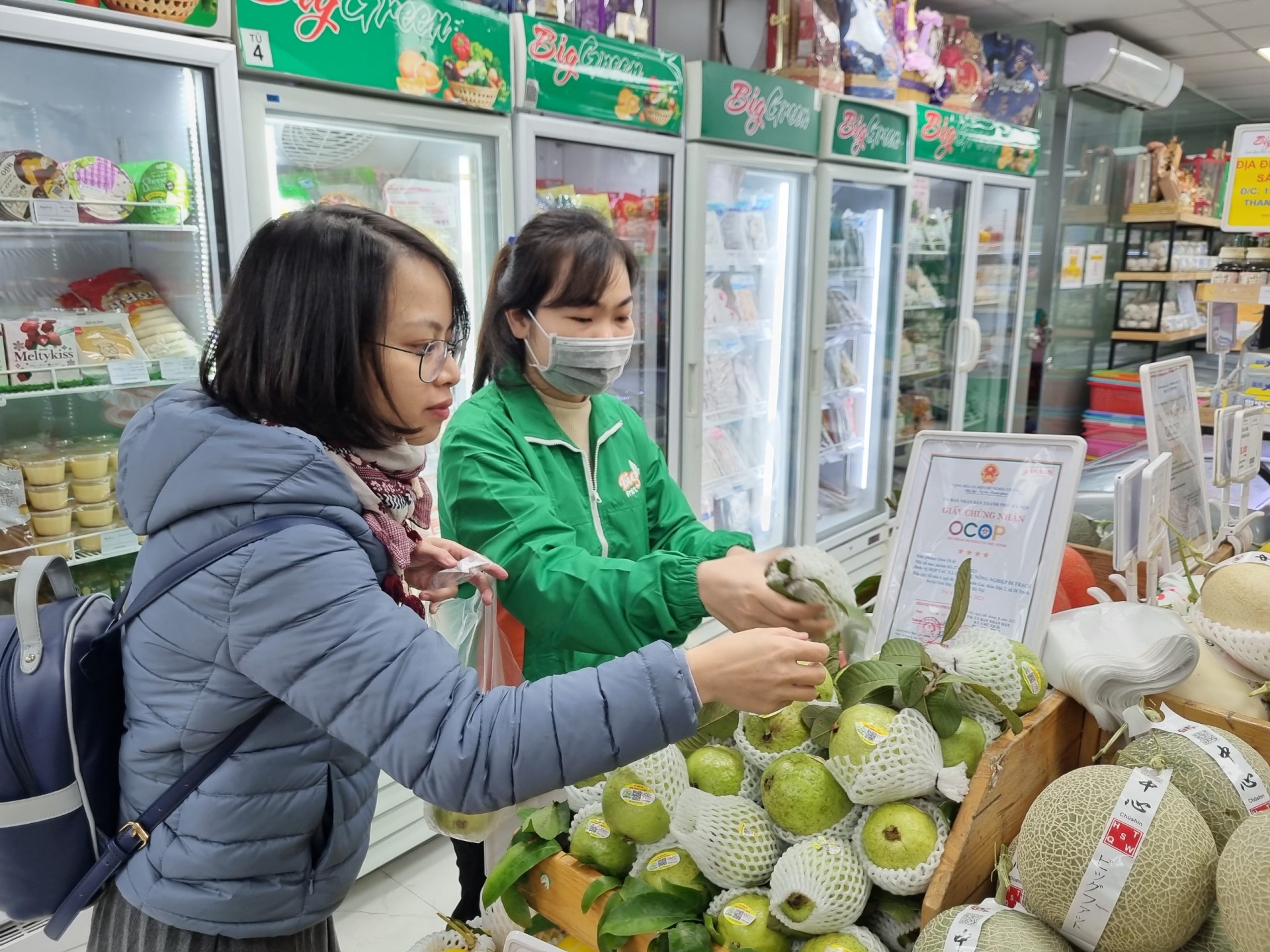 Hoang Thi Ha, head of Soc Son District's Economic Division, said the district will have 97 OCOP items certified by the city by the end of 2022. Parallel to the development of valuable and high-quality OCOP products, the District People's Committee is interested in the development of points to introduce and sell OCOP products.
According to Nguyen The Hiep, Deputy Director of the Hanoi Department of Industry and Trade, the number of OCOP goods is growing rapidly throughout the country. Hanoi's desire to balance supply and demand and meet people's needs is crucial and creating points of sale for OCOP products directly to customers is one of the most effective strategies.
The Hanoi Department of Industry and Trade and district People's Committees have opened 18 OCOP stations in nine districts in 2022, bringing the total to 85 nationwide.
Biggreen Vietnam Clean Food Co., Ltd. manages, operates, and sells OCOP products, including apricot wine from Tan Mountain (Ba Vi), Di Trach guava pear (Hoai Duc), Huynh Long melon (Vung Tau), Le Gia fish sauce (Thanh Hoa Province), and more, to consumers at 113 Hoang Van Thai, Khuong Trung Ward - Thanh Xuan District. This is the second OCOP selling point developed by Biggreen Vietnam Company in Hanoi in 2022. Nguyen Tien Hung, Director of Biggreen Vietnam Clean Food Co., Ltd., is continually looking for ways to introduce regional specialties to the capital while also maintaining food safety. Currently, the total OCOP products sold under the BigGreen system account for 60-65 percent of total OCOP products sold.
In 2023, Hanoi aims to build an additional 20 to 30 sites to introduce and sell OCOP products in the city. The city will also pilot the construction of five centers to develop tourism and promote items from popular craft villages in Gia Lam, Thuong Tin, Phu Xuyen, Chuong My districts, and Son Tay Town.