Positive growth
Vietnam's fresh fruit and vegetable exports experienced a promising start to the year with a 3.1 percent growth valued at US$300 million, the Ministry of Agriculture and Rural Development reported.
This growth reflects the reopening of trade with China and other markets, such as Japan and New Zealand.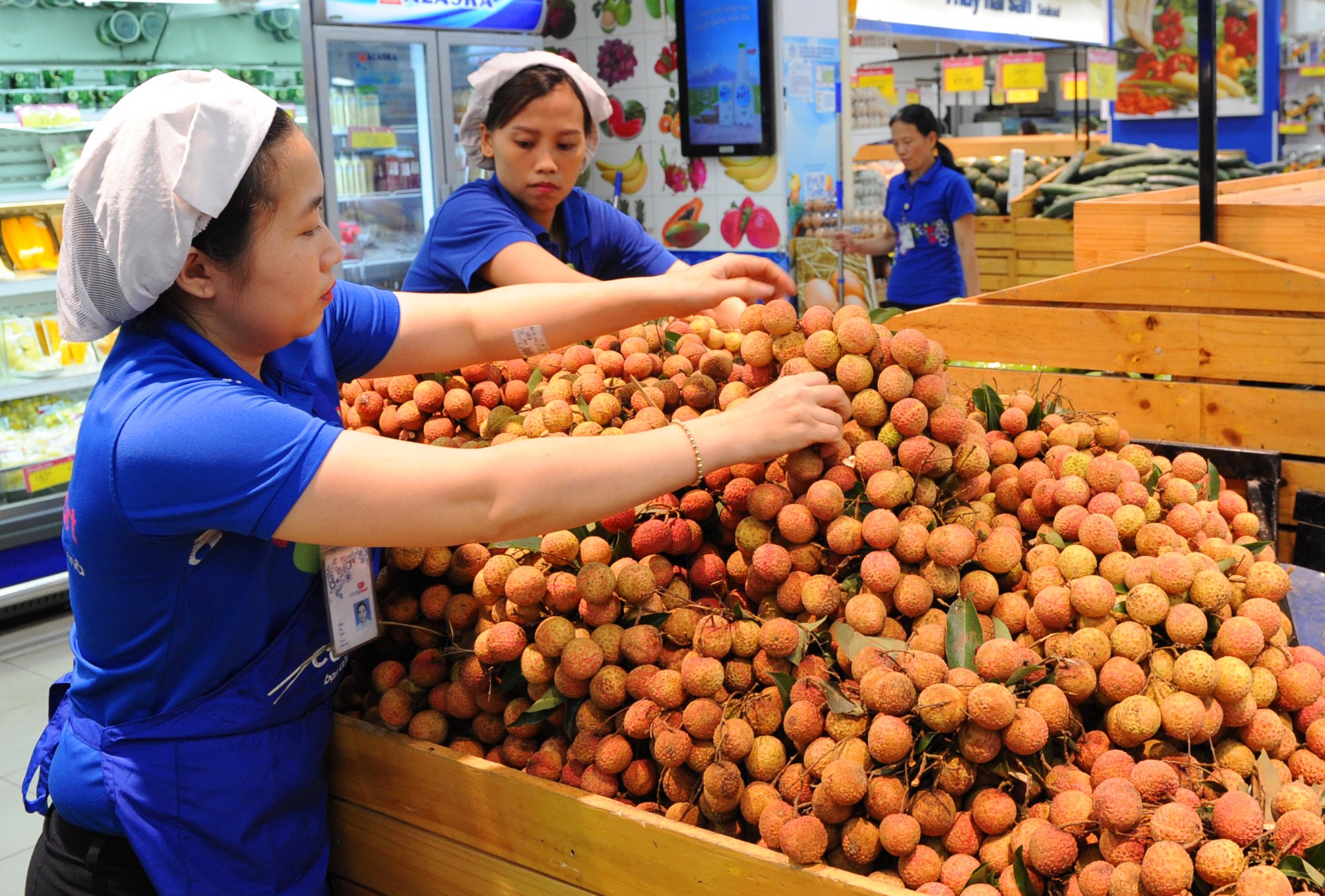 Vuong Trinh Quoc, Head of the Management Board of the Lao Cai Border Crossing Economic Zone, said fresh dragon fruit accounted for 80 percent of the total, which also included green beans, peanuts, and cassava. He also stated that activities at the Lao Cai International Border Crossing with China had returned to pre-epidemic levels, greatly boosting exports to that market, and global demand for fruit and vegetables was also showing positive signs.
Nguyen Dinh Tung, Director of Vina T&T and Vice Chair of the Vietnam Fruit and Vegetables Association (VINAFRUIT), said growth was recorded in the US market (20-30 percent), Australia, Canada, and the EU. He also mentioned that some 20 association members were participating in the world's largest fruit fair in Berlin, and he had hosted many delegations from Eastern Europe and large corporations from Hong Kong (China) and Shanghai. Nguyen expressed optimism for the future, urging exporters to maintain product quality and value in order to meet the diverse requirements of each market. These include meeting demands on growing area codes, packaging standards, banned active ingredients, and other technical barriers while also developing preservation technologies to promote exports to new markets.
New challenges
While experts and businesses foresee a promising year for Vietnam's fruit and vegetable exports, the sector faces fresh challenges that require innovative approaches to increase competitiveness.
Tran Thanh Nam, Deputy Minister of Agriculture and Rural Development, recently announced that China had opened a railway route between Laos and Thailand, cutting time and cost of transporting agricultural products from Thailand to China by one day and over 20 percent, respectively. This poses a problem for Vietnamese exporters. "If our businesses fail to improve product quality and packaging, and reduce costs, exporting Vietnamese agricultural products to the Chinese market will be a challenge," the Deputy Minister emphasized.
Dr. Tra My, President of the provisional Vietnam Business Association in China, warned domestic enterprises against prioritizing quantity over quality. Exporting goods without quality assurance not only raises the likelihood of product returns but also harms the industry's reputation, My said. Additionally, borrowing codes for export can have severe consequences.
Furthermore, Vietnamese farmers and businesses have not studied how to sell to Chinese partners. While road transportation for agricultural products and fruits has been the focus, the benefits of seaway transportation have been overlooked.
Dr. My cited durian fruit, which currently sells for VND200,000 dong per kg. However, with a registered brand in place, the price could increase significantly. Malaysia has a type of durian that sells for up to US$1,000 per kg due to its national brand recognition. Although the quality of Vietnamese fruit is comparable to that of other nations, branding remains a weak point for Vietnamese agricultural products and fruits.
Participating in fairs is a crucial strategy for Vietnamese agricultural products to reach global customers. Businesses should collaborate with ministries and agencies to create opportunities for promoting and trading Vietnamese agricultural products, especially fruits.