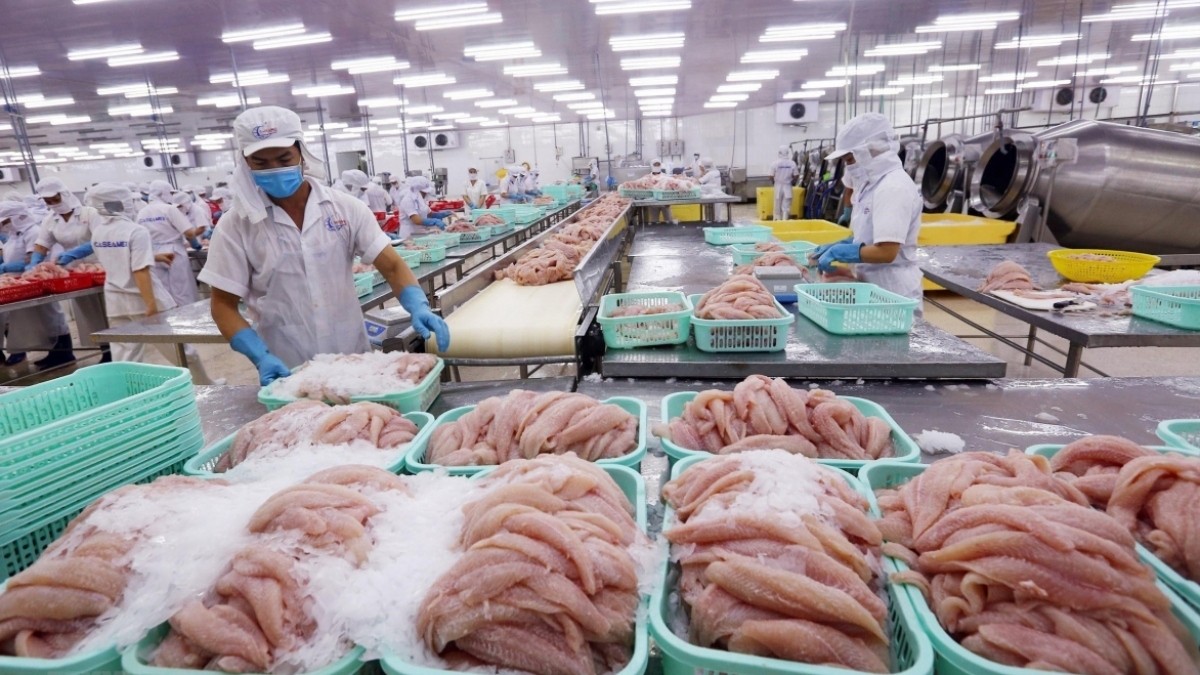 The Comprehensive and Progressive Agreement for Trans-Pacific Partnership (CPTPP) removes as much as 95 percent of tariffs between member states, including Australia, Brunei, Canada, Chile, Japan, Malaysia, Mexico, New Zealand, Peru, Singapore and Vietnam.
According to the Ministry of Industry and Trade's European-American Market Department, domestic enterprises are continuing to benefit from the CPTPP. Apart from the US, exports to four CPTPP markets – Canada, Mexico, Peru and Chile – have grown significantly. In January 2023, Vietnam exported goods worth US$8.21 billion to the Americas and imported commodities valued at US$1.642 billion from these markets, earning a trade surplus of about US$6.56 billion.
Tran Thu Quynh, Trade Counselor, Vietnam Trade Office in Canada, said that despite the relatively gloomy global market, Canada remains a bright spot. Vietnam's export value to Canada has increased 20 percent over the same period last year, with key exports experiencing a high growth (except for seafood exports that decreased 26 percent). Particularly, leather and footwear exports soared 122 percent over the same period in 2022, while vegetable, fruit, spices, rice and indoor furniture exports have also increased compared to 2022.
CPTPP is the first high-standard, new-generation FTA that Vietnam has joined, with the highest degrees of trade liberalization and commitment among CPTPP members. Nguyen Thi Thu Trang, Director of the Vietnam Chamber of Commerce and Industry's (VCCI) Center for WTO and Integration said the CPTPP will continue to boost Vietnamese goods exports to the bloc's markets, especially American ones. FTAs, including the CPTPP, are expected to further offer tariff incentives and help enterprises, including exporters, attract investment, increase production capacity and become more professional, Trang said.
Vietnam's exports to American CPTPP markets have been growing well and the potential of these markets remains large, providing opportunities for businesses to increase farm produce and seafood exports. The European-American Market Department recommends enterprises increase the local content of their goods and add value to their products not only to meet the customer taste and technical standards and regulations of importing countries.
Some 50,000 small and medium-sized enterprises export to CPTPP markets, reflecting the agreement's benefit for small and medium-sized enterprises and boosting their confidence about entering the large global market.
The Ministry of Industry and Trade will continue disseminating CPTPP commitments, especially those related to rules of origin, and boost business connectivity and export promotion.
According to the Ministry of Industry and Trade, the CPTPP not only helped Vietnam reach its initial foreign trade targets but has also brought Vietnam to new heights in international economic integration. The CPTPP implementation is also important for Vietnam to develop good, solid relationships with partners.