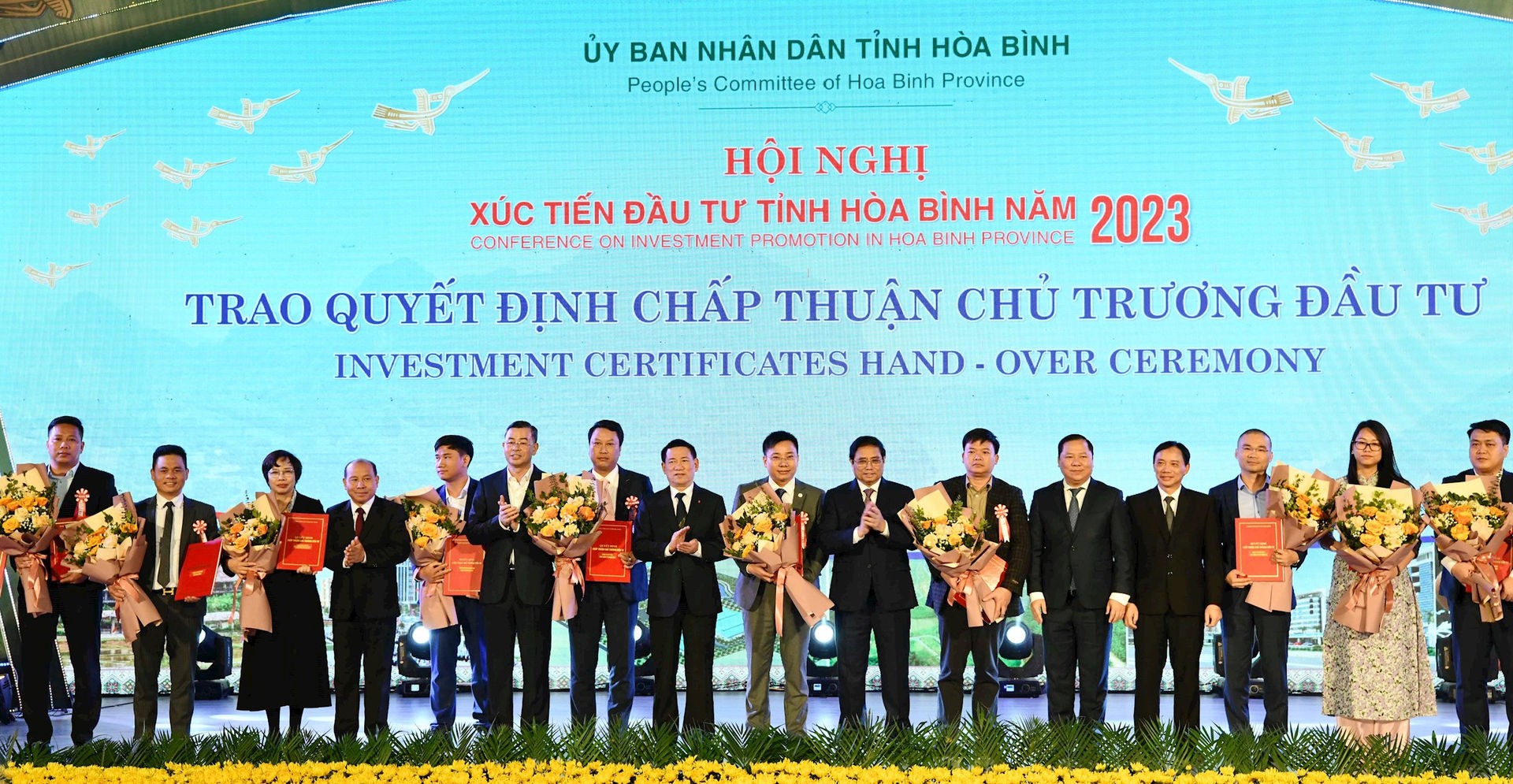 Investment capital doubles
In 2022, Hoa Binh granted investment licenses for 75 projects with total registered capital of about VND35 trillion. This represents a 31 percent increase in the number of projects and a doubling of the capital compared to 2021. As of the end of 2022, the province had 729 projects in operation, including 37 funded by foreign direct investment totaling approximately US$608 million, and 692 domestic projects with aggregate registered capital of VND183 trillion.
According to Nguyen Phi Long, Secretary of the Hoa Binh Party Committee, the province offers climatic and geographic advantages. The province is expanding agricultural cultivation in a safe and effective manner and boasts numerous registered trademarks and branded products, including oranges from Cao Phong District, red grapefruits from Tan Lac District, and fish and shrimp from the Da River Lake.
Hoa Binh has been permitted to develop eight industrial parks on a total area of more than 1,500 hectares. The province is asking for the authority's permission to expand the Lac Thinh Industrial Park to approximately 1,000ha, establish three more industrial zones with a total area of more than 1,260ha and 21 industrial clusters covering more than 800ha.
The province also has major development potential for ecotourism, and recreational, cultural, and spiritual tourism, particularly in the Hoa Binh Lake Tourist Area.
At a recent provincial investment promotion conference themed "Hoa Binh - Sustainable Investment Destination," Prime Minister Pham Minh Chinh emphasized the variety of terrain types and the revitalization of provincial mountainous region. He pointed to the province's substantial potential for economic and social development, particularly in manufacturing, high-tech agriculture, tourism, healthcare, and education.
Unique potential
To fully exploit provincial advantages and boost investment, the Prime Minister underlined the importance of planning, infrastructure investment, enhancing the business environment, and removing obstacles facing investors, especially site clearance.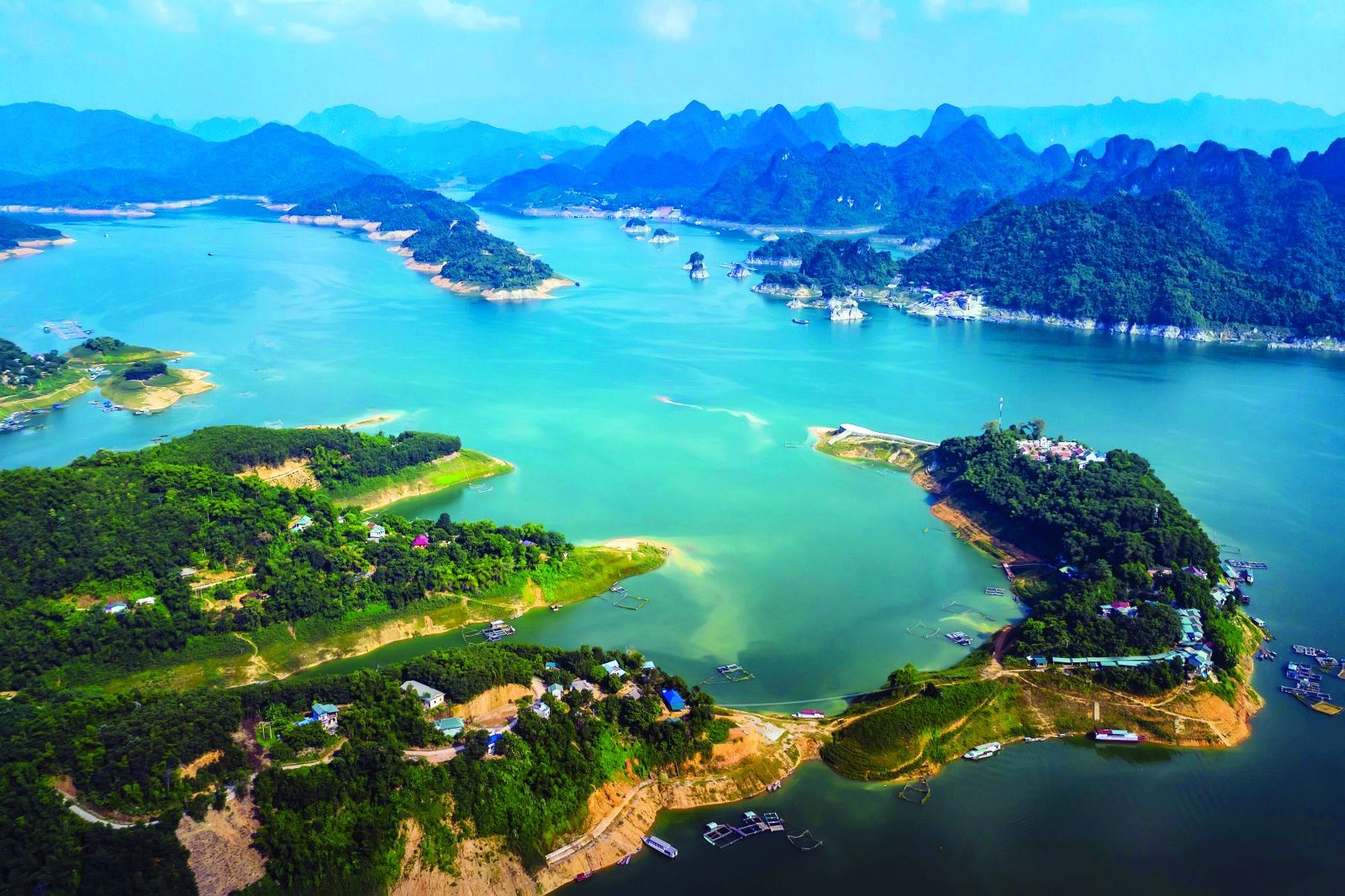 He urged improvement of transportation and information infrastructure, construction of industrial parks, and development of a skilled workforce, as well as institutional and legal enhancements of the investment climate.
To establish a friendly investment environment, Hoa Binh must prioritize innovative strategic planning, identifying the province's unique potential, competitive advantages, and growth possibilities. The province should be receptive to digital transformation and development of a green economy centered on science, technology and innovation.
In addition to general preferential investment policies, the province offers investors in the province with corporate income tax exemptions for the first four years and a 50 percent tax reduction for the subsequent nine years, as well as exemptions from land rent, water lease, and export and import taxes, according to the Secretary of the Hoa Binh Party Committee.
The province also prioritizes investment in agriculture, high-tech applications, manufacturing, agricultural and food processing, trade, and services.
At its 2023 investment promotion conference themed "Hoa Binh - Sustainable Investment Destination, Hoa Binh Province granted investment certificates to 16 projects in various fields, including tourism, food processing, cement and industrial park infrastructure, and urban development. These projects had combined registered capital of almost VND49 trillion.