Conquering the world market
Truong Gia Binh, Chair of the FPT Corporation, said that since opening the first overseas office in India more than two decades ago, the corporation has expanded operations to 29 countries, with annual revenue from overseas projects reaching US$1 billion, and a workforce of 27,000 employees.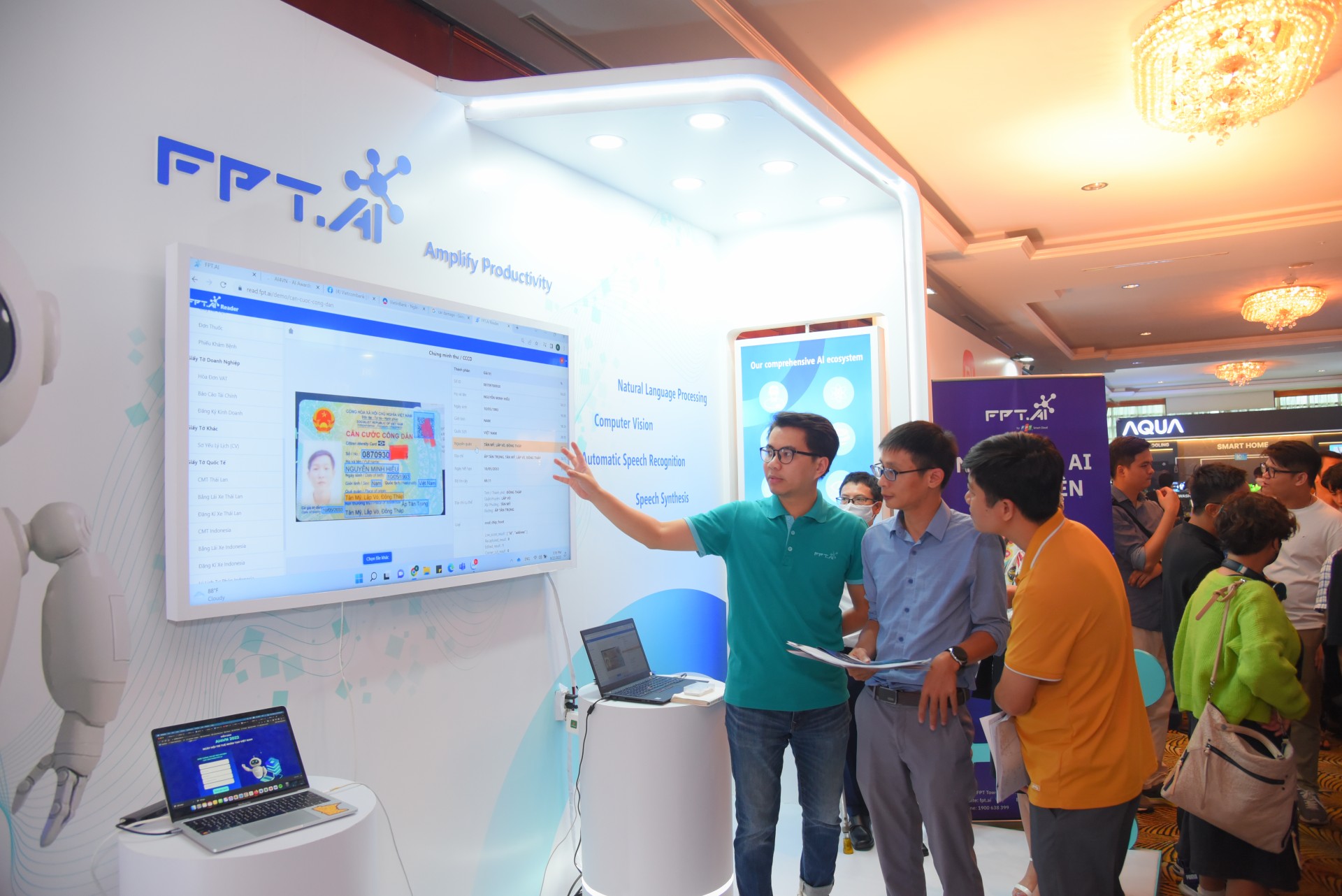 Tao Duc Thang, Chair and General Director of the Viettel Group, said Viettel began investing abroad in 2006 and is now present in 10 foreign markets with revenue reaching nearly US$3 billion. This is a 21 percent jump year-on-year, maintaining double-digit growth for six consecutive years, 6.8 times the world average, and trending to equal its revenue from the domestic market.
Viettel currently holds the number-one position in Laos, Cambodia, Myanmar, East Timor, and Burundi.
Minister of Information and Communications Nguyen Manh Hung emphasized that Vietnam has many excellent digital technology firms. In 2019, the total revenue of the ICT industry was over US$112 billion generated by more than 45,000 digital enterprises. In 2022, despite the challenges posed by the COVID-19 pandemic, the figure increased to US$148 billion, up from over US$136 billion in 2021. More than 70,000 digital technology enterprises were registered in 2022.
Minister Hung said the time has come for Vietnamese digital technology firms to conquer the world market and turn Vietnam into a developed high-income country by 2045.
Opportunities for further development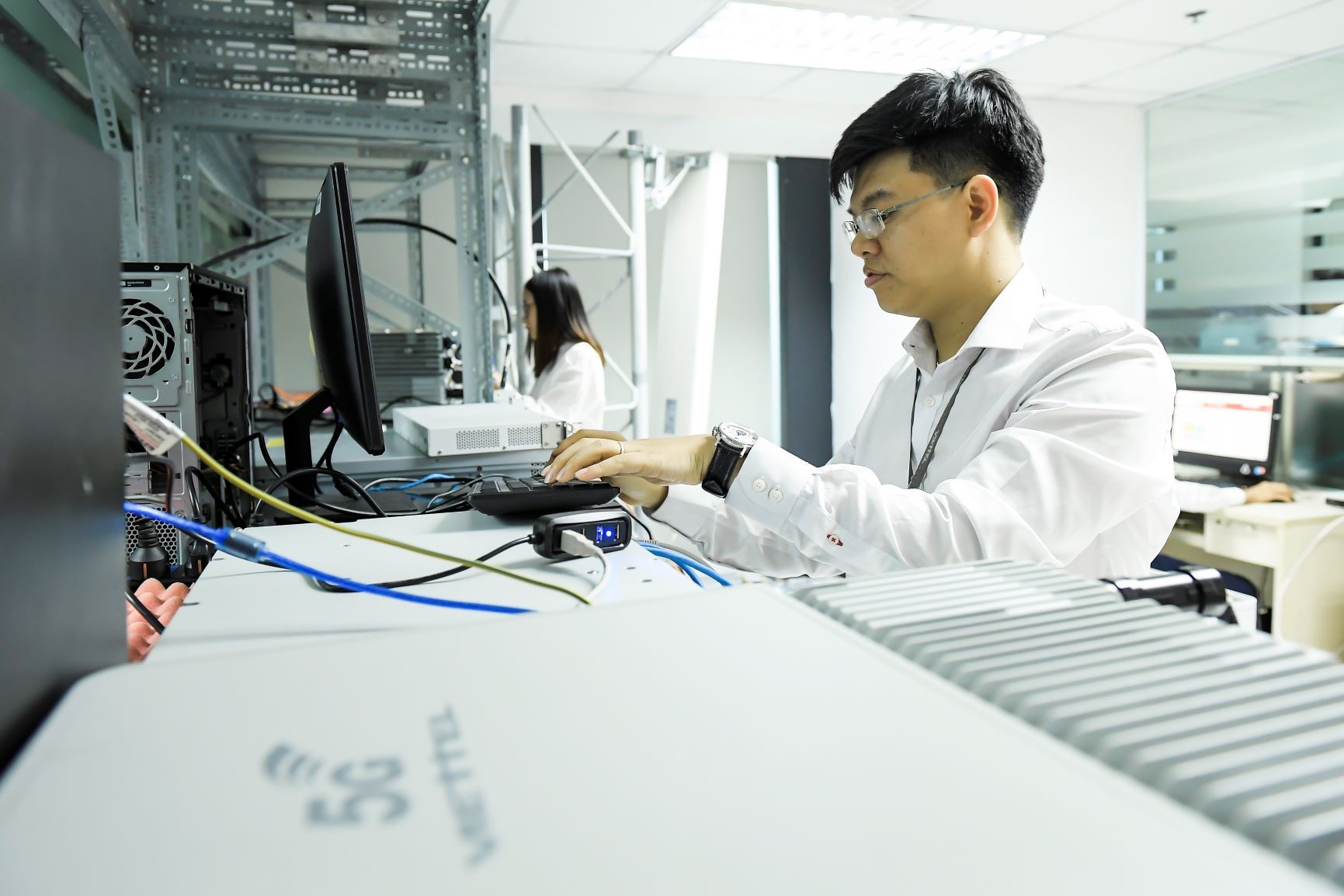 According to Deputy Minister of Information and Communications Phan Tam, Vietnamese digital technology firms have developed rapidly in recent years. They provide products, services and digital solutions to help Vietnam accelerate its digital transformation, develop a digital economy and digital society, and contribute to reducing the global digital divide.
With the COVID-19 pandemic controlled, the demand for digital transformation has increased all over the world, creating a huge market for products and services. Meanwhile, the digital divide and rural people's access to digital services, especially in developing and underdeveloped countries, remain a major challenge.
Data from the International Telecommunication Union (ITU) show that about 49 percent of the world population, i.e., nearly four billion of eight billion people, still have no access to the internet. This will create opportunities for Vietnamese digital technology firms to expand their market and contribute to resolving digital transformation-related problems facing other countries.
"In 2023, the Ministry of Information and Communications will work with overseas Vietnamese diplomatic missions and trade offices to promote the global presence of domestic digital technology companies," Deputy Minister Phan Tam said.
Nguyen Thien Nghia, Deputy Director of the Authority of Information Technology and Communication Industry under the Ministry of Information and Communications, said Vietnamese digital technology firms have dynamic and creative human resources and are able to compete in the global market.
Ravi Vajpayee from the Indian Business Chamber (Incham) in Vietnam, said high-quality human resources are an important factor deciding the success of information technology firms in the international market.
Kully Nelson from the US Embassy in Hanoi said the US has a huge information technology market with a large number of Big Tech companies, promising cooperation opportunities for Vietnamese businesses in this field.
The Ministry of Information and Communications will continue to organize conferences and forums to promote investment in digital trade, participate in digital technology exhibitions and fairs abroad, and provide consultancy for the government on digital economy partnership agreements with other countries.