The CBAM will initially apply to commodities, such as iron and steel, aluminum, cement, fertilizer, and electricity, and the EU may expand its reach to other high-emitting products in the future.
Exporters face carbon tax risks
Exporters to the EU will face a carbon tax based on the greenhouse gas emissions produced during production. Importers must report these emissions and purchase "emission certificates" if they exceed EU standards at current EU carbon prices. The CBAM will also apply to imported goods that indirectly contribute to carbon emissions through production.
The United States' Border Adjustment Tax (BAT) under the Clean Competition Act (CCA) aligns with the EU's border carbon regulation approach, but is imposed not on foreign exporters but on US importers, who then pass on the costs to their foreign suppliers. The BAT is set to take effect in 2040, with no pilot phase.
Vietnamese businesses are facing challenges as the export market evolves. Former Vice Chair of the National Financial Supervisory Commission, Dr. Ha Huy Tuan, has noted that companies that manufacture and export products within the scope of the CBAM may have to pay additional discharge fees. To mitigate these risks and capitalize on new opportunities, businesses must adopt measures to reduce their emissions, such as greening their supply chains.
In order to comply with the CBAM, businesses must establish a reporting system with the EU, including a preliminary calculation of their emissions levels. Based on the EU's reference price, they will then need to determine any additional fees they may have to pay.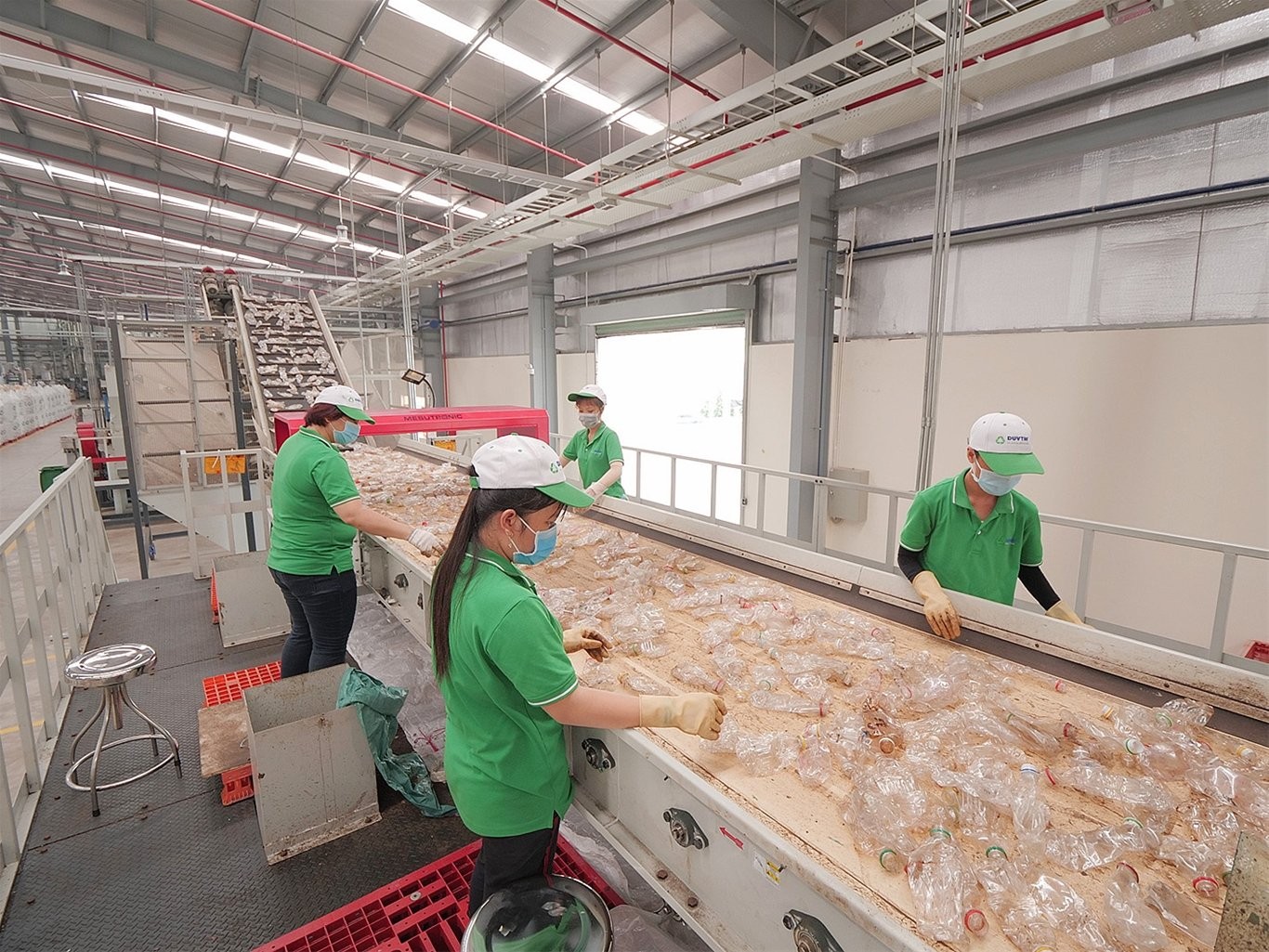 Limited understanding
According to Pham Thi Ngoc Thuy, Standing Deputy CEO of the Private Sector Development Committee's Office, Vietnamese businesses have limited understanding of the concepts of "net zero" and CBAM, with only about 10 percent aware of what CBAM or net zero entails, although their understanding is still in its infancy.
However, Hoang Duc Vuong, Head of the Recycled Plastics Unit at the Vietnam Plastics Association, is more optimistic, believing that Vietnamese enterprises can take advantage of this opportunity to minimize carbon emissions and tap into the market. "Thanks to the requirements of the CBAM mechanism, buying plastic recycling credits in Vietnam means avoiding taxes and keeping the money in the country," Vuong added.
References to the "green transformation" motto are becoming more common, but businesses are still uncertain about how to bring it to fruition. Do Xuan Lap, President of the Vietnam Timber and Forest Products Association, believes that companies that embrace green practices will enjoy a competitive advantage in the marketplace. As a result, businesses in the forestry industry must work quickly to become more environmentally friendly.
CBAM primarily targets energy-intensive commodities such as metals, chemical products, non-metallic minerals, and electricity, but these only account for a small portion of Vietnam's exports to the EU, and its immediate impact on these exports is not expected to be significant. However, if CBAM expands to include indirect sources of emissions, such as energy usage in manufacturing, its impact could be more pronounced.
According to a survey by Standard Chartered, 78 percent of global corporations plan to eliminate suppliers who do not commit to reducing carbon emissions by 2025, making the adoption of green practices by Vietnamese enterprises increasingly important in order to remain competitive in the global value chain.
To Xuan Phuc, policy analyst at Forest Trends:
"Businesses that aim to export must lower their emissions in order to thrive and grow,. It's important for companies to stay ahead of the trends, take advantage of opportunities, and generate new income sources from carbon and green financing in order to succeed."