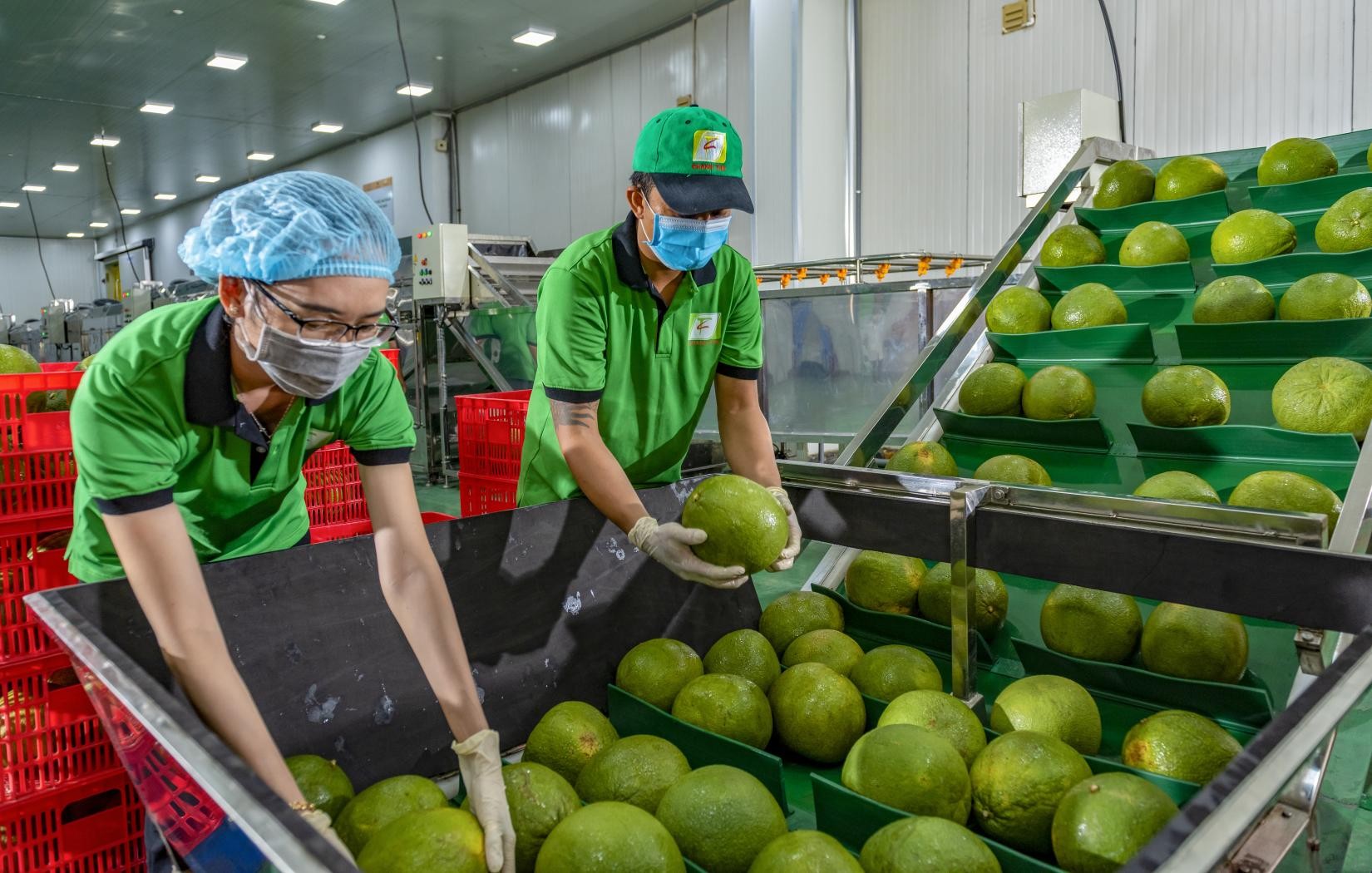 Meeting standards of discerning markets
The first batch of 11 tonnes of Dien pomelo from the R.Y.B Joint Stock Company was flown to the UK on February 9 by Longdan, the largest importer of Vietnamese products in the country. Longdan also imported more than five tonnes of red-flesh pomelo from the province's Tan Lac District.
In 2022, Longdan boosted the import of Vietnamese fresh fruits such as green pomelo, Hung Yen Province's longan and Bac Giang Province's lychee. This year, the group will bring Cao Phong oranges, also from Hoa Binh, to UK consumers starting in the first quarter.
Longdan has a dozen of supermarkets specializing in Asian products, of which Vietnamese goods account for about 30 percent.
CEO of R.Y.B Nguyen Thi Thanh Huong said the Dien pomelos exported to the UK were grown according to the Global Good Agricultural Practices (GlobalG.A.P) and met more than 800 UK technical standards.
Longdan Group Director Khoi Huynh said Dien and Tan Lac red-fresh pomelos are of superior quality compared to imported pomelos from other countries being sold in the UK. Therefore, despite their higher price, Longdan decided to import these two Vietnamese specialty pomelos.
Nguyen Canh Cuong, Commercial Counselor of the Vietnam Trade Office in the UK said the UK imports different fruits from other European countries, but Vietnam can provide tropical fruits that cannot be found in other markets. According to the UK-Vietnam Free Trade Agreement (UKVFTA), Vietnamese fruit exports to the UK are tax exempt.
The Mekong Delta province of Ben Tre exported the first batch of fresh green-skinned pomelos to the US on November 28, 2022 following six-year efforts by the Ministry of Agriculture and Rural Development, Ben Tre Province, businesses, and provincial farmers who efficiently implemented VietGAP-based (Vietnamese Good Agricultural Practices) production. Together with mango, longan, lychee, dragon fruit, rambutan, and star-apple, the export of Vietnamese pomelos to the US market is a stepping stone for Vietnamese pomelo exports to other foreign markets.
Ben Tre green-skinned pomelo has its geographical indication certified by the Ministry of Science and Technology's Intellectual Property Office of Vietnam (IP Vietnam) in 2019. Ben Tre has been granted 25 green-skinned pomelo growing area codes for export to the EU and US, including 11 codes for a total area of 156.76 hectares with an output of 3,135 tonnes of fruit/year serving exports to the US.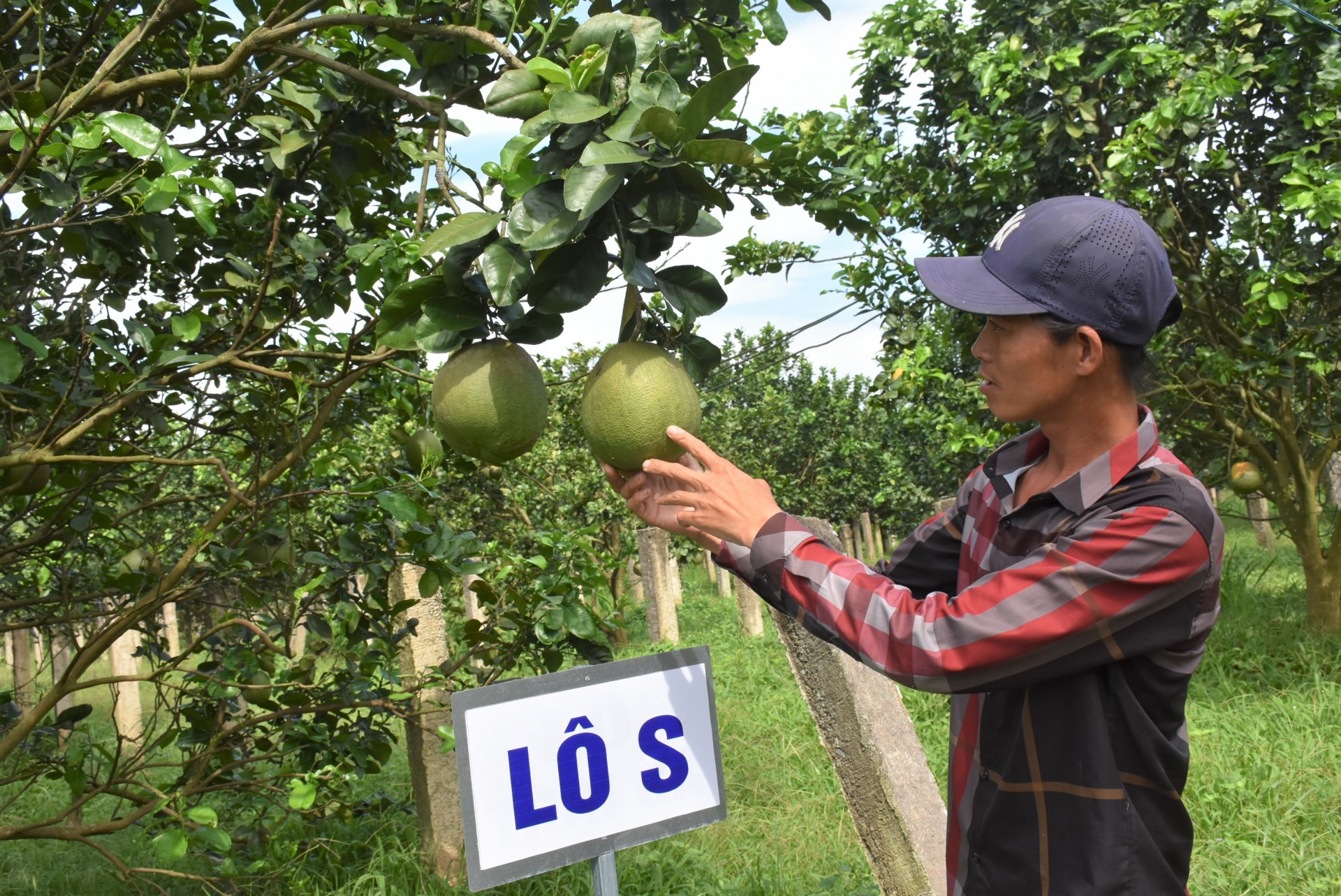 Product quality
A representative of TT Meridian Co., Ltd., involved in foreign trade, said Vietnamese pomelos meet strict US and UK standards and are by no means inferior to foreign products of the same kind in terms of quality and appearance. Competitive pricing will make them a strong rival in foreign markets, he said.
The Ministry of Agriculture and Rural Development's Plant Protection Department has been working with related parties to inform pomelo producers and exporters of the standards and requirements of importing countries. Meanwhile, Vietnamese trade offices abroad will provide Vietnamese businesses with necessary information and implement trade promotion programs to help promote Vietnamese products in foreign markets.