Support industry bottlenecks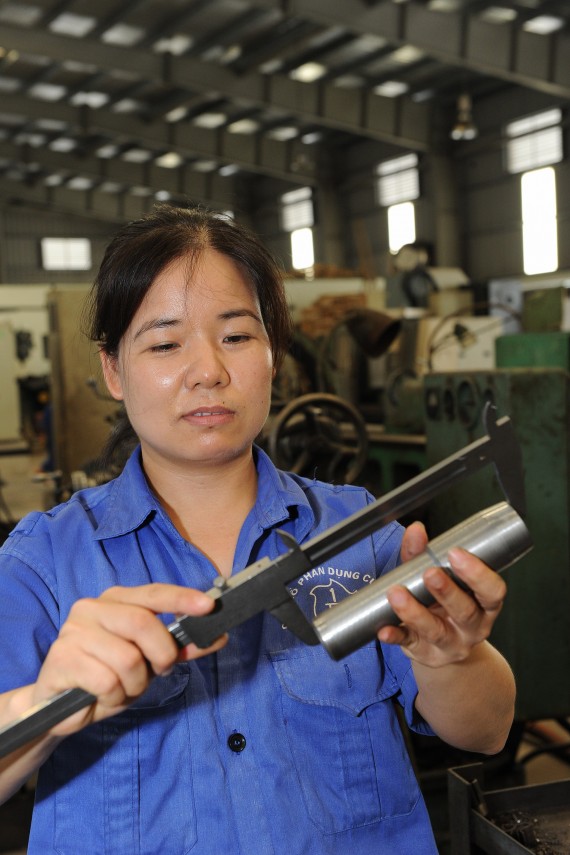 Three laws have been proposed in a bid to tackle the troubling performance of the support industries that supply manufacturers with raw materials and spare parts – Law on Support Industries, Law on Mechanical Engineering and Law on Industrial Development.
Of these, only the third law has been drafted and is awaiting approval by the National Assembly (NA) Standing Committee during its 2023 legislative schedule, while the first two laws have not been drafted yet.
The Ministry of Industry and Trade (MoIT) believes the Law on Industrial Development will create a legal corridor to attract investors in industrial production development and in support industries in particular, contributing to the country's industrialization and modernization.
According to the MoIT, nearly 90 percent of 5,000 supporting industry enterprises, mainly in fields of mechanical engineering, textiles, garment, footwear and component production, are still small and medium in terms of capacity.
Pham Thanh Tung from the Department of Supporting Industry under the Vietnam Industry Agency (MoIT) said that Vietnamese industry is hobbled by the low localization rate. In the electronics industry, for example, local firms provide only 5-10 percent of the required materials and components. In the automobile industry the localization rate is slightly higher, 7-10 percent, and 45-50 percent in the textile and garment, leather and footwear industries.
Over 30 percent of enterprises are still using fully manual control equipment, over 50 percent use semi-automatic equipment, just over 10 percent use automated equipment, and less than 10 percent use robots in production lines.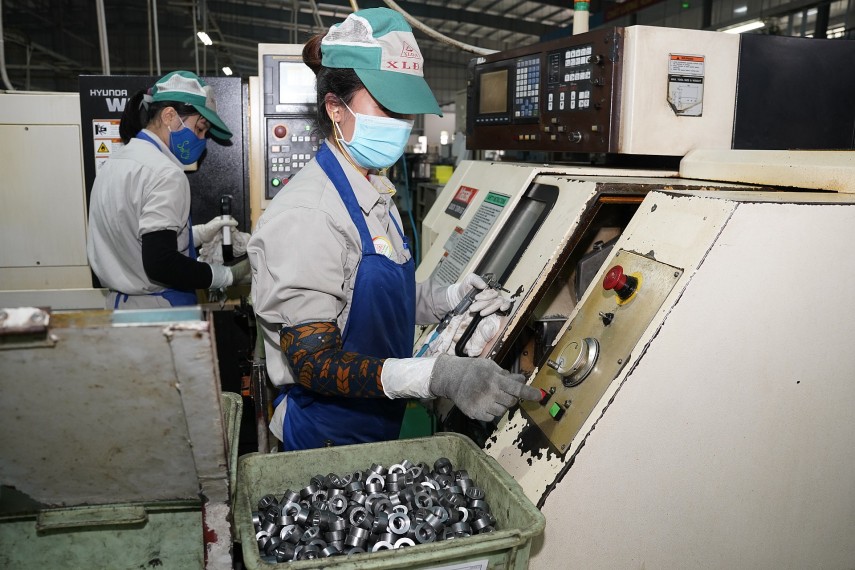 Part of the problem lies in manufacturers' difficulty to determine development directions that would allow them to gradually participate in supply chains of local and foreign-invested enterprises, and in capital and corporate management.
Policies lack specific orientation
Addressing these difficulties, Nguyen Van Ket, Director of the SKD Precision Mechanics Co., Ltd., said that supporting industry enterprises are looking forward to timely state support to help them join in the domestic, regional and global value chains. They are also hoping for policies to help them plan strategic orientations, and mobilize appropriate resources to effectively implement them.
Tran Thi Phuong Lan, Acting Director of the Hanoi Department of Industry and Trade, said state management agencies still need to adopt more specific support policies to draw engagement of more enterprises into this field, and urged speedy approval of the Law on Industrial Development.
Nguyen Hoang, chair of the Hanoi Association of Supporting Industry Enterprises, said the Law on Support Industries must also be drafted quickly and submitted for NA approval. "When the law takes effect, state management agencies and associations could immediately support the enterprises in terms of capital, labor and factory infrastructure, as well as linking their output with multinational corporations present in Vietnam," Hoang said.
Dao Phan Long, chair of the Vietnam Association of Mechanical Enterprises, said supporting industry policies need to be developed consistently, in accordance with rules of partner countries, the region and the world. "We have had many policies to support industry businesses, but there is no specific development orientation for the processing and manufacturing industries that would allow us to direct state and private resources into those fields," he said.
The MoIT will keep promoting bilateral and multilateral cooperation, prioritizing the development of innovation, research and development, and technology transfer, and improving product quality and competitiveness to facilitate increased participation of supporting industry enterprises in the global production chain.