Industrial output surge
According to the Ministry of Industry and Trade (MoIT), industrial production faced numerous challenges in 2022 owing to a rise in raw material and logistics costs, and a decline in global demand for some non-essential consumer goods, among other factors. Many other essential industries, however, are still blooming.
The industrial output index climbed by 8.6 percent in the first 11 months of 2022 compared to the same period last year, with the production index of several significant sectors experiencing a notable surge. Beverage production rose 31 percent; clothing, 16.4 percent; leather, 16.7 percent; drugs and pharmaceuticals, 17.5 percent; machinery and equipment, 16.3 percent; wood and bamboo made products, 18.4 percent; electrical equipment, 12.8 percent.
Electronic items, particularly mobile phones, contribute the most to Vietnam's total export value. Instead of only making mobile phones, Vietnam is expanding its supply chain and becoming more involved in the value chain.
On November 25, 2022, for the first time in history, VinFast transported 999 VF 8 electric cars to the United States, affirming the domestic auto industry's production capability and product quality and its capacity to participate and compete in the global value chain.
Pham Tuan Anh, Deputy Director of the MoIT's Industry Agency, said that in order to secure sufficient raw materials for production and consumption, his department was focused on removing bottlenecks and aiding enterprises in locating alternative sources at competitive costs.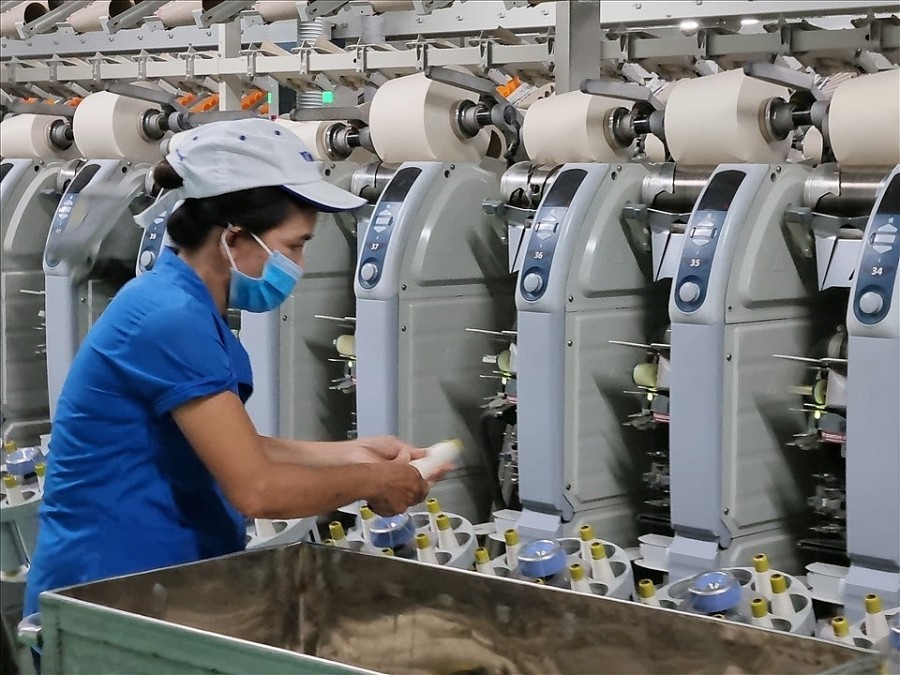 Restructuring plans
The MoIT is also expected to take an active role in promoting industrial restructuring to increase the share of the processing and manufacturing industries and decrease that of assembling industrial products made in Vietnam. The ministry aims to develop industrial production by gradually creating products with national brands that are competitive in the regional and international markets, thereby increasing Vietnam's involvement in the global value chain. At the same time, all of the procedures and policies that have an impact on each sector and category of goods and services must be examined in detail to identify and eliminate any potential roadblocks to growth. Pham Tuan Anh believes that increasing the localization rate and supporting indigenous business requires greater emphasis on presenting technical hurdles for imported products.
The MoIT is seeking to shift from a model of industrial growth based on quantity to one that emphasizes efficiency and productivity. That means prioritizing industries and industrial products with high added value and great export values, linking production with the development of industrial services, employing cutting-edge technology and a greener approach to manufacturing.
Concurrently, the ministry plans to implement strategies to assist foundational industries, such as mechanical engineering, steel, and electrical equipment; industries profoundly integrated in the global value chain, such as textiles and garments, footwear, and electronics; industries promoting the growth of agriculture, fisheries, and seafood; and defense and security support sectors.
The ministry will also finalize its industrial development policies and adjust the industrial structure by territory, with a focus on bolstering ties between localities to promote industrial development and clustering industries according to the strengths of each locality. While doing so, the ministry also hopes to accelerate industries' digital transformation, environmental protection, and climate change response.
In 2023, the Ministry of Industry and Trade will focus on developing human resources, speeding up the adoption of cutting-edge technologies, helping businesses through digital transformation, and fostering the growth of smart production in strategic, pioneering, and priority sectors.