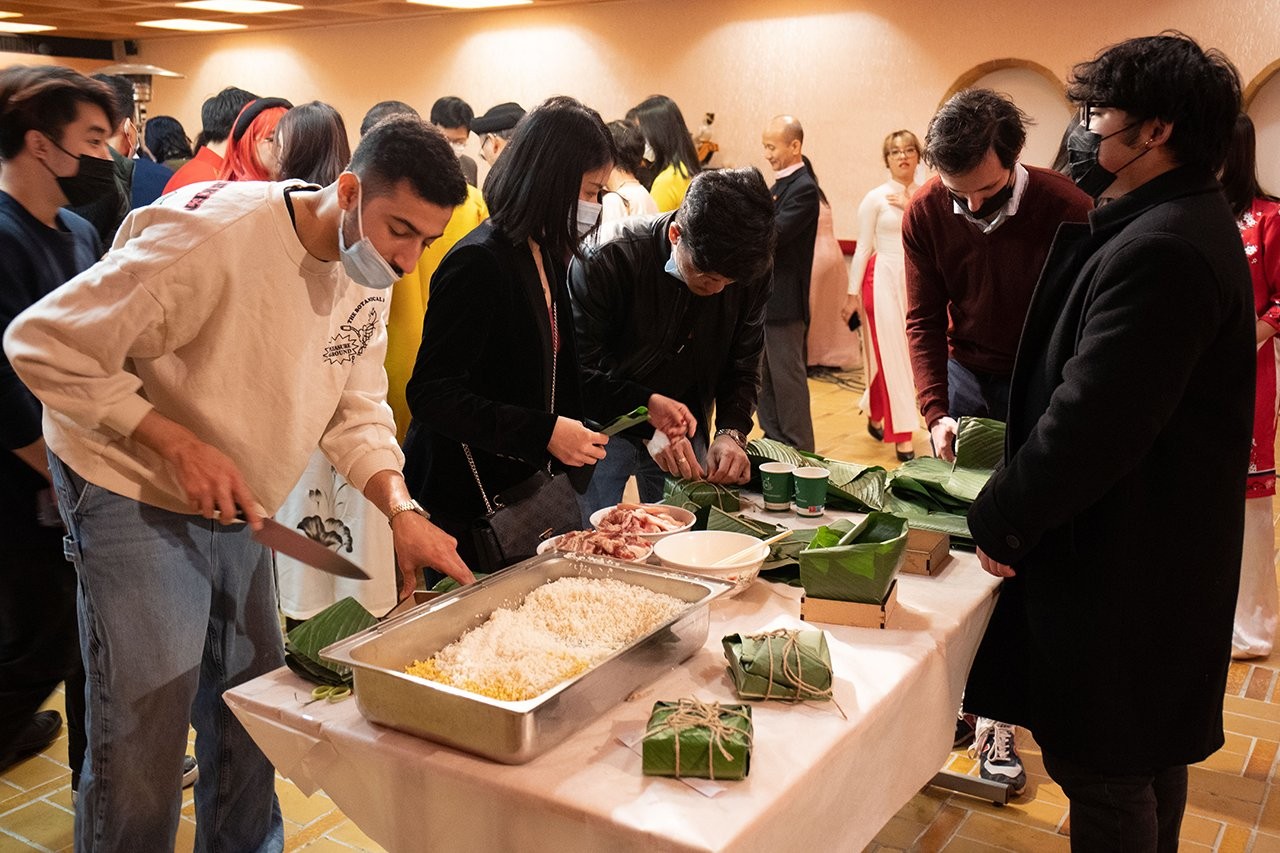 Nguyen Thu Ha, a Vietnamese in Paris, shops for Tet with her family at the Thanh Binh Jeune Trade Center in suburban Paris. Vietnamese goods, including banh chung (square glutinous rice cakes filled with green bean paste and fat pork), jam, and fresh phrynium leaves (used for wrapping banh chung), are among the commodities available at the shopping center.
Ha said she and her family will experience their fourth Tet in France this year. She spoke of her homesickness when she spent her first Tet in France in 2018, deeply missing the tastes, smells and practices of Tet in her hometown, including going shopping for Tet with her mother.
She particularly missed preparations for one of the most sacred and meaningful events that officially launch the traditional Tet celebrations - releasing carp into lakes or rivers, believing that the Land Genie and the Kitchen Gods ride on the backs of the fish to Heaven to deliver an annual report on the family's activities to the God in Heaven.
To ease her homesickness and enjoy Tet in France, Ha prepares traditional Vietnamese dishes like she did in Vietnam. Although he is French, Ha's husband has learned all about Tet and helps his wife prepare the festivities and enjoy typical Vietnamese dishes such as banh chung, banh day (a kind of rice cake), pickled scallion heads, and braised pork with eggs.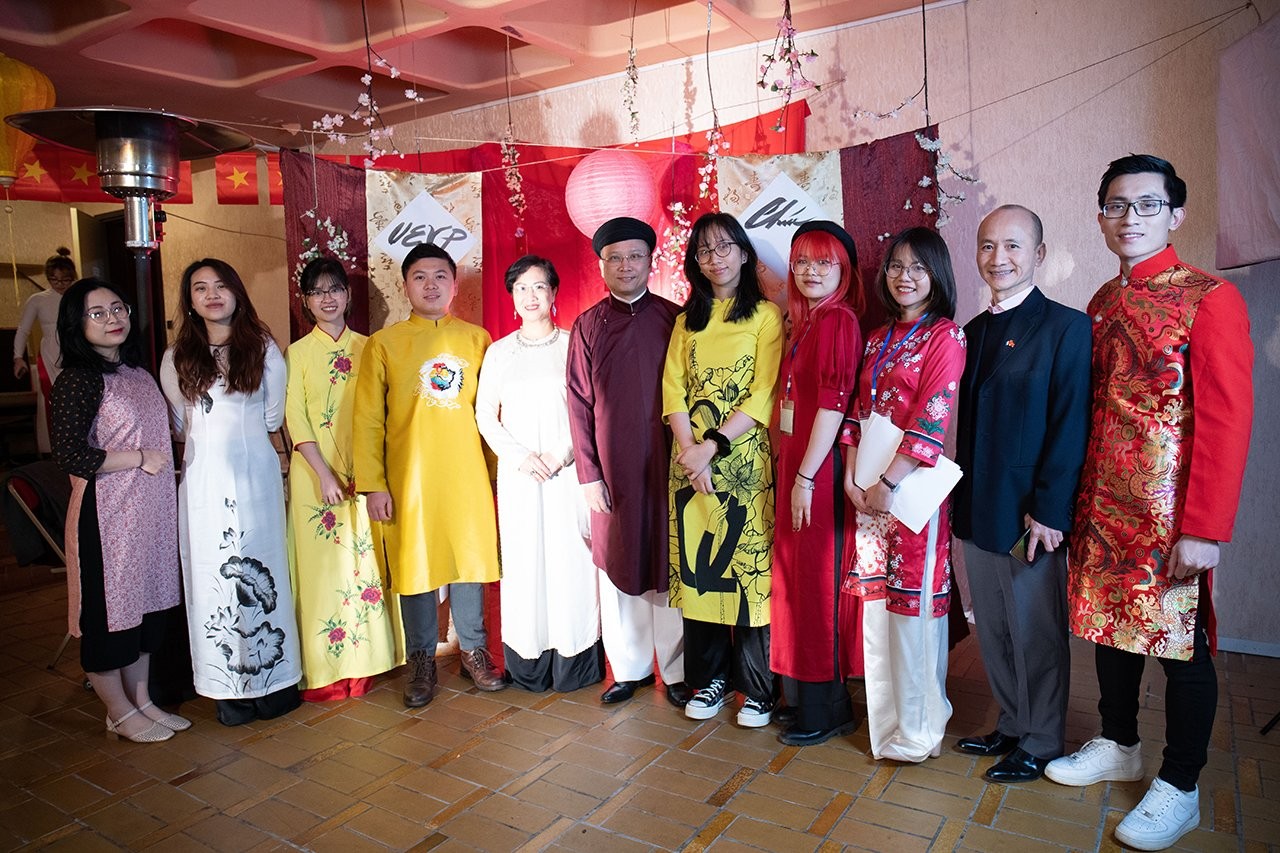 Nguyen Van Tuan, former Deputy Chair of the Association of Vietnamese in France (UGVF), who left Vietnam for France almost 50 years ago, said he has never forgotten his Vietnamese origin. Ahead of Tet, Tuan and his wife go to the market to buy sticky rice, green beans, fresh phrynium leaves and bamboo strings to wrap banh chung. Tuan said that this year, with the pandemic controlled, it is easy to find Vietnamese raw materials for packing banh chung.
Tuan said that prior to 1975, there was no Tet market in France and only a few shops sold Asian goods. People like him were so busy with study or work that they did not have time to prepare for Tet as carefully as they can do nowadays. They made do with preparing a few dishes to worship their ancestors, but did not prepare banh chung, dance and sing, or go to pagodas on the Lunar New Year holiday, Tuan said.
During the fierce war years in 1973 to 1975, some overseas Vietnamese returned to fight for their homeland, and Tet afforded an opportunity not only to gather with family and welcome the Lunar New Year, but also to arouse feelings of patriotism, Tuan said. The press began to report on these Vietnamese Tet customs abroad, making the celebrations more popular, he added.