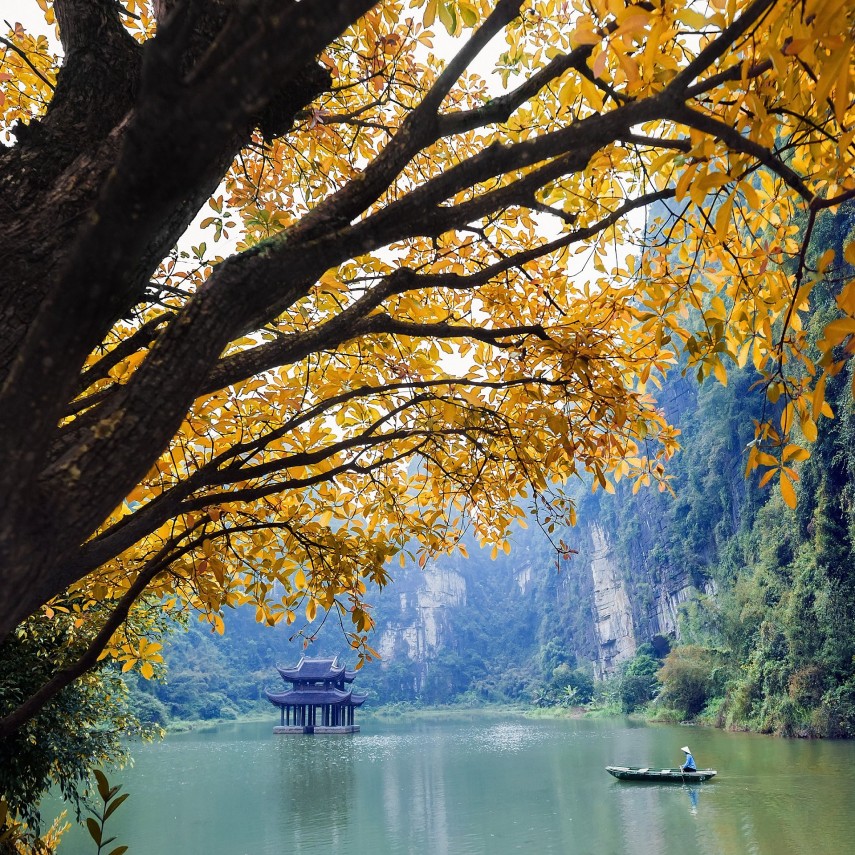 Tourism growth
Situated near the southern margin of the Red River Delta, the Trang An Landscape Complex is a spectacular landscape of limestone karst peaks permeated with valleys, many of them partly submerged. Exploration of caves at different altitudes has revealed archaeological traces of human activity over a continuous period of more than 30,000 years, illustrating the life of seasonal hunter-gatherers and their adaptation to major climatic and environmental changes, especially the repeated inundation of the landscape by the sea after the last ice age.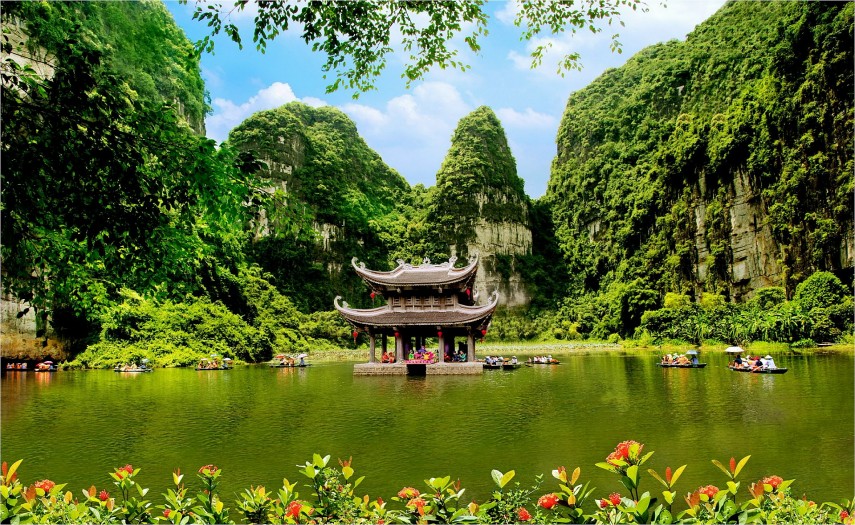 Dominating the landscape is a series of steep, almost vertical 200 meter cliffs covered by forests, and rice fields stretching along rivers, with farmers and fishermen living in their traditional ways. Visitors traveling on river boats steered by local guides can experience the natural, peaceful environment.
Hoang Thi Thu Huong, Deputy Head of the Management Board of Trang An Scenic Landscape Complex, said that the tourist area is creating jobs for 1,300 boat drivers, mainly women aged 45-60, with a monthly salary of VND5-6 million (US$212-255).
In 2014, the World Heritage Committee of the United Nations Educational, Scientific and Cultural Organization (UNESCO) added the Trang An scenic landscape complex to the list of World Cultural and Natural Heritage sites. This boosted annual tourism by 5.96 percent between 2015 and 2020, with international visitor growth reaching 11.4 percent a year, and tourism revenue increasing by 27.2 percent annually.
In the first 10 months of 2022, Ninh Binh Province received more than 3.075 million visitors, including over 3.032 million domestic visitors, and 43,400 international arrivals, 3.2 times higher than the same period last year.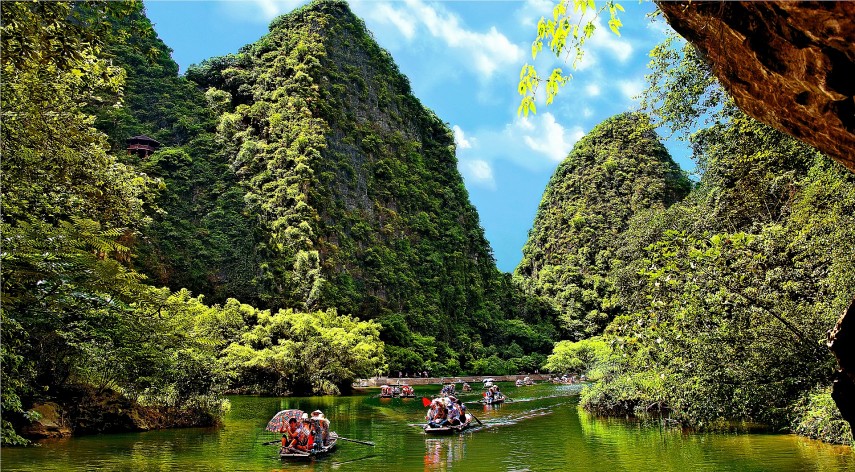 Launch of heritage festival
In November 2022, Ninh Binh Province held the first Trang An heritage festival with the participation of 14 provinces and cities from across the nation and the Udomxay Province of neighboring Laos, connecting provinces and cities featuring typical cultural heritages in order to promote them to domestic and foreign tourists and preserve and honor cultural heritages.
Ninh Binh Province wants to turn the festival into a large-scale annual cultural and tourism event towards building a new brand for Ninh Binh culture.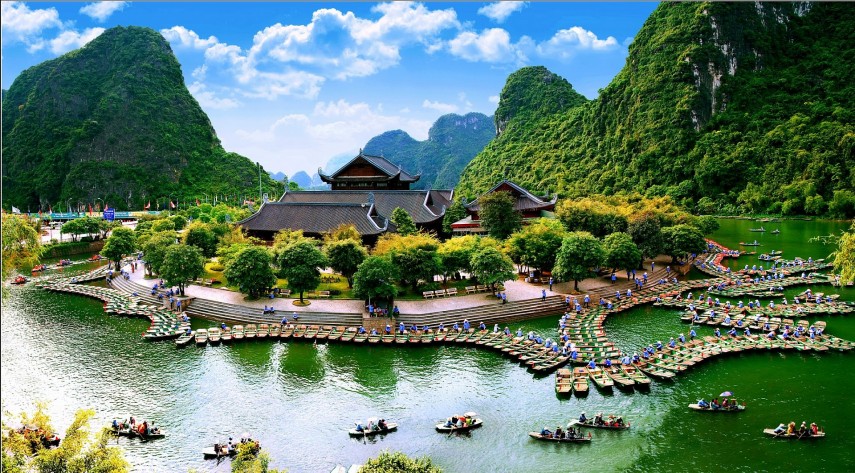 At the recent 50th anniversary of the 1972 Convention, UNESCO Director-General Audrey Azoulay affirmed that Trang An heritage has successfully combined economic development with sustainable tourism development. That is why it was picked to pilot a project on sustainable tourism to enhance the benefits for local communities, especially women.
Nguyen Cao Tan, Deputy Director of the Ninh Binh Department of Tourism, pledged to focus on improving the efficiency of state management relating to the Trang An scenic landscape complex.
Accordingly, functional agencies continue to review and adjust policies and legal documents on heritage conservation, develop tourism in a sustainable and responsible manner, and encourage investment and effective exploitation of Trang An and other beauty spots in Ninh Binh in order to preserve outstanding heritage values for future generations.