Special love for Hanoi
Hoa, Director of the Hanoi Ceramics Museum, was born in Hanoi though her family hails from Ha Tinh Province in the central region. In the process of collecting ceramics, she found that many folk painting styles had disappeared and has devoted herself in recent years to researching and writing books on Vietnamese folk paintings from Dong Ho, Hang Trong, Hue, and Kim Hoang, a village in what is now Hanoi's Hoai Duc District.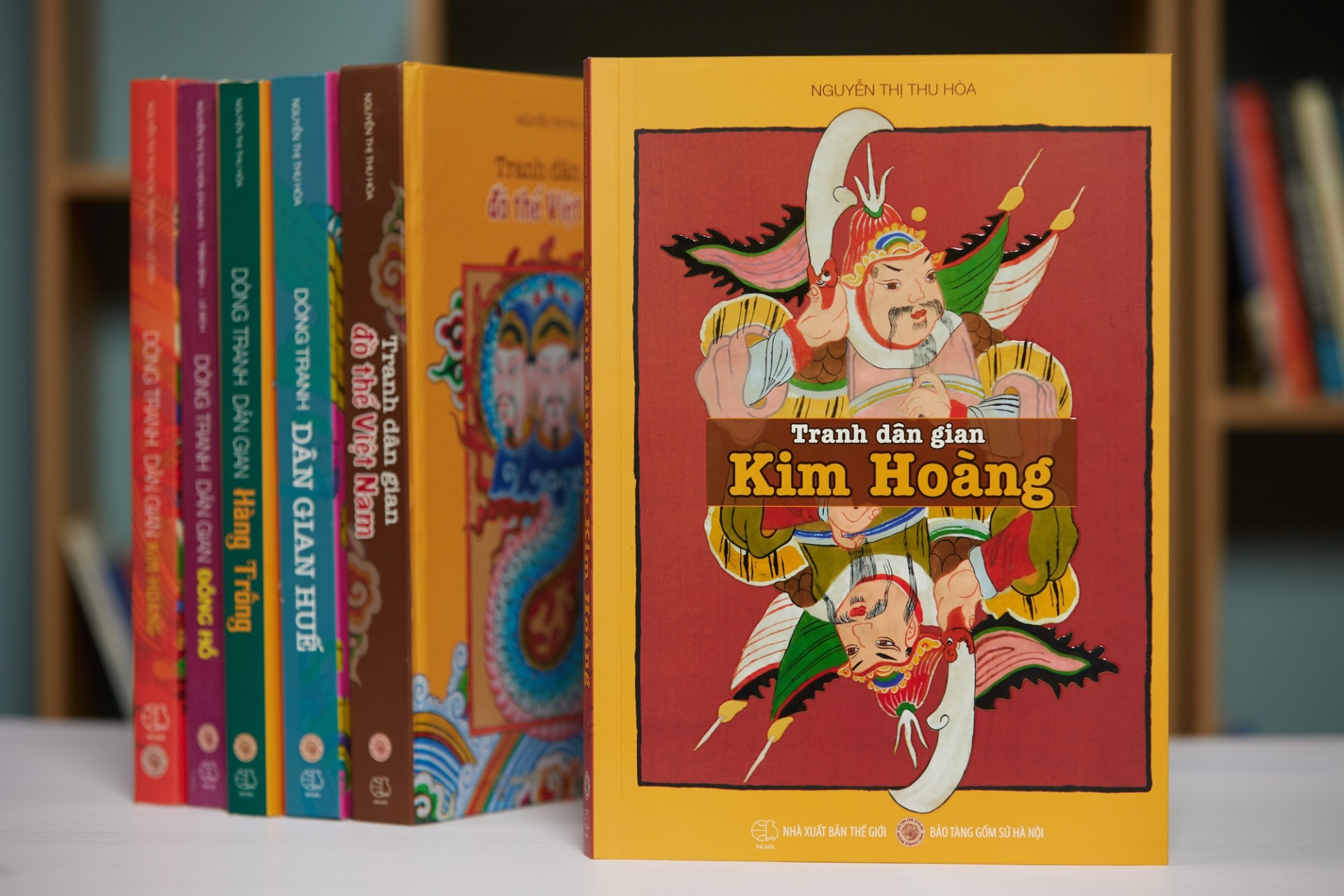 In the second half of the 18th century, Kim Hoang paintings were as famous as Dong Ho and Hang Trong paintings, especially on Lunar New Year (Tet) holidays. However, these folk painting styles experienced many ups and downs and faced the risk of oblivion. "When we started research on Kim Hoang paintings, we had almost no materials because most people whose lives were associated with this painting genre have died. Books written by Maurice Durand and Henri Oger on Vietnamese folk paintings inspired me to learn about Kim Hoang and contribute to preserving and spreading this traditional cultural value of Thang Long-Hanoi," she said.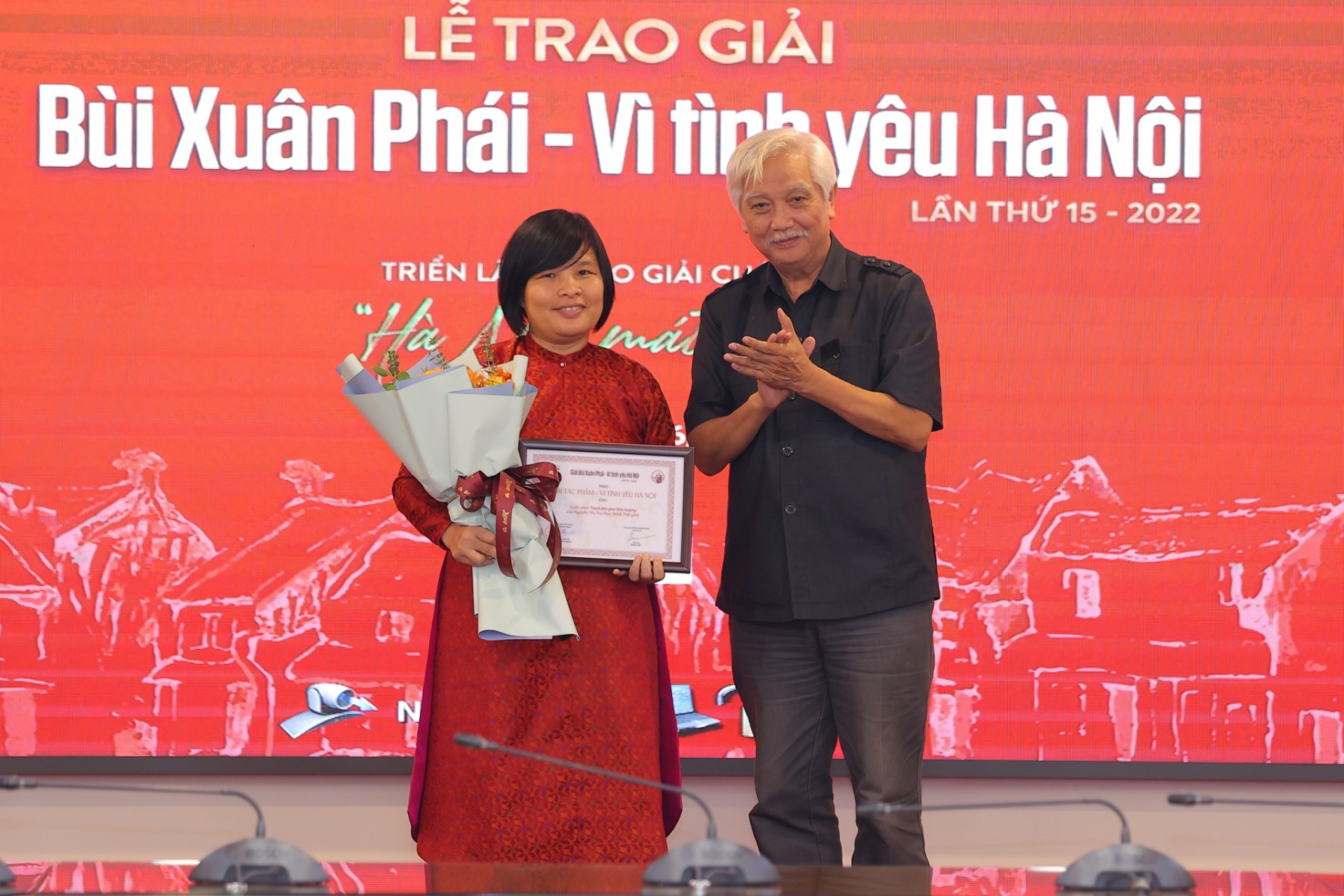 In 2016, Hoa and her colleagues launched a project to restore Kim Hoang folk paintings. In 2019, she published the first book on these folk paintings and in August 2022, a new edition of the book was issued, adding more information about the development of the traditional painting line in modern times.
Two books she wrote on Dong Ho and Kim Hoang folk paintings were honored at the National Book Award 2020. Her book on Kim Hoang paintings was also honored recently at the Bui Xuan Phai - For love of Hanoi Awards.
Spreading love for folk paintings
Six years on, Kim Hoang paintings have been revived, attracting many young people. The folk painting line has also been introduced at major cultural events in Vietnam and abroad.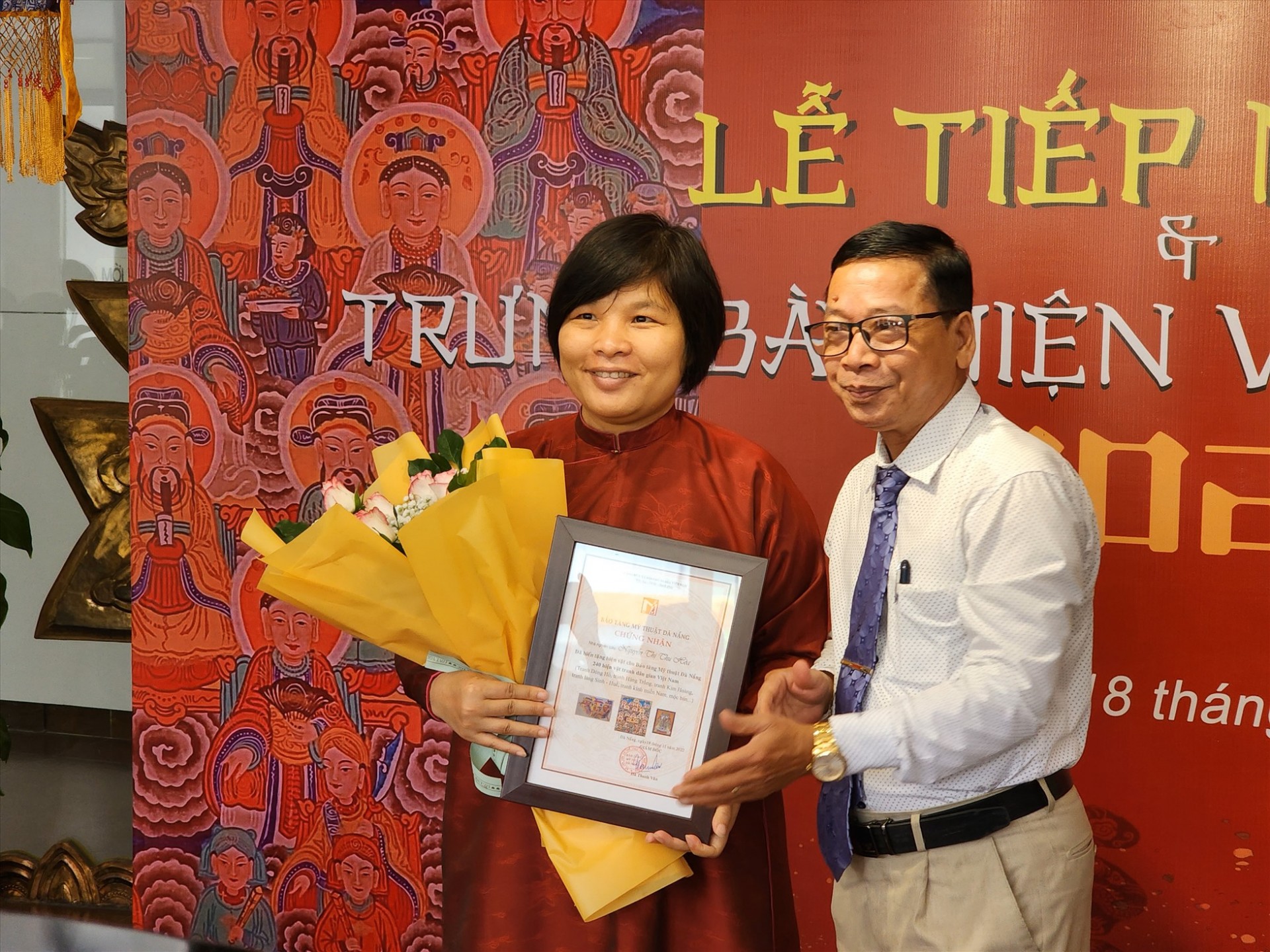 Artist Dao Dinh Trung, 43, a resident of Kim Hoang Village, participates in conserving the folk painting line, having been chosen by Hoa to be trained in Kim Hoang painting restoration. "I heard about Kim Hoang paintings from the elderly of the village when I was a small child. At that time, though not having a thorough understanding of the value of the paintings, I wished to do something to restore them," Trung explained.
To spread the love for folk paintings, Hoa recently presented 240 folk paintings to the Da Nang Fine Arts Museum. "I hope that in the future, public museums will receive more objects and relics from collectors to help younger generations of Vietnamese people better understand the traditional cultural values of the nation," Hoa said.