22:00 20/09/2022
Personality traits are related to happiness and fulfillment in life after work
A new study has identified novel associations between the personality traits of older adults, the routes they took to leave their jobs, and their post-retirement well-being.
Communities and policymakers are becoming more concerned with the welfare of those who are leaving the workforce as the number of older adults in the world rises. Researchers have begun to investigate how various exit routes, such as mandatory retirement versus voluntary retirement, may influence subsequent life satisfaction. However, few studies have examined how these associations may vary depending on the personality traits of individuals.
Kesavayuth and colleagues analyzed data from more than 2,000 adults aged 50 to 75 who participated in the British Household Panel Survey in order to shed light on the matter. The dataset included assessments of participants' "Big Five" personality traits — a standard evaluation of personality — and their subsequent life satisfaction after leaving their jobs without plans to return to work.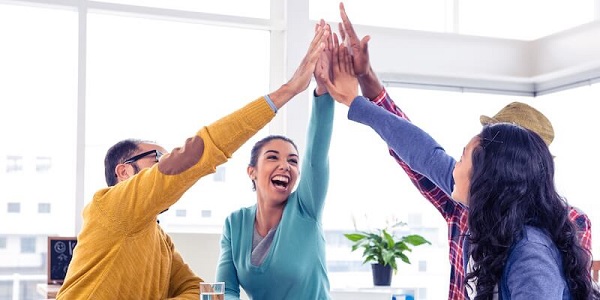 A statistical analysis of the data revealed associations between the manner in which individuals left their jobs and their subsequent life satisfaction, income, and leisure time. However, these associations varied depending on their respective personality traits.
For example, conscientiousness was associated with greater satisfaction with leisure time among older adults who were required to retire and with greater life satisfaction among those who lost their jobs. The authors suggest that conscientiousness may function as a "psychological buffer," with conscientious individuals being more proactive in their pursuit of new, satisfying life patterns.
Extraversion has been associated with lower levels of life satisfaction, income, and leisure among those who retired early. However, extraversion was associated with greater leisure time satisfaction for people who stopped working due to illness or caregiving obligations. The authors hypothesize that extraverts may miss social interactions at work, but may be motivated to pursue rewarding, social hobbies.
Additionally, associations were discovered between agreeableness, openness, and neuroticism. These correlations do not confirm any causal relationships between the various factors, and proposed explanations at this stage can only be speculative. However, the findings could aid in the development of targeted interventions and policies to improve the wellbeing of older adults. Such efforts could be particularly pertinent in light of the current mass exodus of workers from the labor force due to the COVID-19 pandemic.
The authors add: "Our study uncovered associations between the routes people took to exit their jobs and their subsequent satisfaction with life, income, and leisure. These associations varied according to people's personality traits. Conscientious individuals were more proactive in finding new fulfilling life patterns."
Journal Reference: Dusanee Kesavayuth, Robert E. Rosenman, Vasileios Zikos. Leaving the labor market: Exit routes, personality traits and well-being. PLOS ONE, 2022; 17 (3): e0263670 DOI: 10.1371/journal.pone.0263670